Authors
John Luzzi
@JRLuzzi

@JRLuzzi
johnluzzi.com
Born and raised in Seattle, WA, John Luzzi is no stranger to the music scene. He first started playing music when he was just five years old, and it has since been his driving passion. He is a singer/songwriter and half of the band COUSIN, who just released their first EP in early 2017. He's also toured extensively over the last few years as the guitarist in Miggs (Elm City/Capitol), supporting the likes of Scott Weiland, Candlebox, Royal Bliss, and many others. He's been the guitarist for bands like Love on the Rocks, Phantoms, and the Dan Purser Band, as well as Lotus Crush alongside Candlebox guitarist Peter Klett and drummer Scott Mercado. He regularly collaborates and performs with good friends Terry McDermott (The Voice), Blake Lewis (American Idol), Andrew Joslyn (Macklemore), and Mark Rodriguez (52nd Street Productions). When he's not on the road, he's either locked in his home studio writing new music, collaborating with other artists, or spending time with his wife Trisha and son Cruz.
Lighting Round
What's the most obnoxious thing your kid's ever owned?
This stupid white car that spins around and repeats some fifteen-second Chinese song over and over. We "lost" that one real quick.
Kid's show you hate the most?
Mother Goose Club. God—it's like a horrible acid trip.
Favorite hiding spot from your kids?
The recording studio. Or bar. Or bar in my recording studio.
Biggest hope for your kid?
That he'll grow up knowing and believing that nothing can stand in his way.
Best busy parent date idea?
Send your kid to grandma's, have dinner around five, then smoke a joint and go to bed by seven. Either that, or red wine and Ambien. See where this is going? A great night's sleep is the best date night at this point.
Tell your best dad joke.
Slap me if I ever have an answer to this.
Favorite food you steal from your kid?
Mac & cheese. That shit is delicious.
Favorite book to read to your kids?
Go the Fuck to Sleep.
What does Cruz do that makes you the most proud?
He tells other people he loves them. Cutest thing ever.
---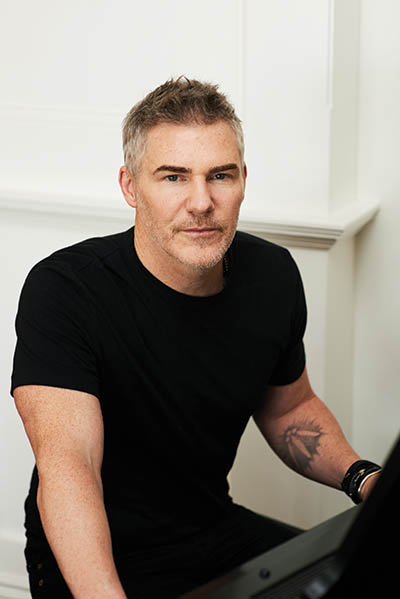 Don Miggs
@don.miggs

@don.miggs
miggsmusic.com
Don Miggs isn't an author, but he plays one in the Know Best book series. His love of giving his opinion works well for this, as well as for his day job as a songwriter, producer, performer, and co-host of the Miggs & Swig radio show on 102.5 FM "The Bone" in Tampa Bay, Florida. Fueled by the love of his wife, Lisa, and their two boys, Milo and Jasper, Don believes he can do most anything he tries and they'll be there when he falls flat on his face.
Lighting Round
Go-to move when it's Dad's night to cook?
I do breakfast, and it's their favorite—pancakes, special over-easy eggs with ham, turkey, and cheese, all cut up and made to look a mess.
Thing you say to your kids the most?
STOP!!!!!
The most expensive thing your kid ever ruined?
Too many to count. I love them anyway.
Tell your best dad joke.
My son Jasper wrote this when he was five. "What did the boob say to the nipple?" "Hang on." Instant classic.
Most creative mess your kids ever made?
Does the daily slime-making ritual count? Can't wait for that shit to be over.
What's the stupid song your kid asks for on repeat that you can't get out of your head?
Jasper used to like "Fireball" by Pitbull. Ugh.
Most annoying sounds your kids make?
One hums to himself, the other coughs. I hate sounds to begin with.
Favorite way to unwind from your parenting responsibilities?
Bathroom.
The last time your kid made you happy cry?
I cry a lot with these boys. Seeing the world through their eyes is a gift.